I don't know about you, but where I live we have neighborhood Facebook groups. These are closed Facebook groups exclusively designed to allow neighbors to publicly shame each other connect to each other.
They are managed by people who live in the hood currently and they usually have some form of checks and balances system to ensure that people who join aren't just trying to gain access to a local list of people they can sell Jamberry or belly wraps or whatever to.
If you live where I live (and you know if you do) then you know the groups of which I speak. They are informative and interactive in ways a newsletter just can't be and at times you appreciate them greatly.
At other times (like when it is super windy and trash has unintentionally been strewn all over the neighborhood), times you probably can't stand to think about just before bed because NIGHTMARES, ALL OF THE NIGHTMARES, they make you fear for the safety of your children and doubt the future of humanity.
If you are thinking about starting one of your own, you may want to note a few things I've learned from being a part of a few first. These are not to discourage you. In fact, I actually think these groups are a great example of how social media can enhance daily living. Just, you know, don't be shocked if you post about the injured cat you found and people wind up telling you that you're a nosy old biddy who probably eats rats for breakfast. Or something.
15 Things to Know About The Realness in Neighborhood Facebook Groups
1. It's funny how time flies when you're following the drama of things that have zero impact on your actual life.
Literally have spent a good twenty minutes that could've been utilized more fruitfully just reading through comments with my mouth agape. It's like regular Facebook only more intense because you actually know a lot of these people in person and see them on a regular basis without having ever noticed their second heads.
2. You want to comment on so many things, but for the most non-confrontational members of society, fear keeps you quiet.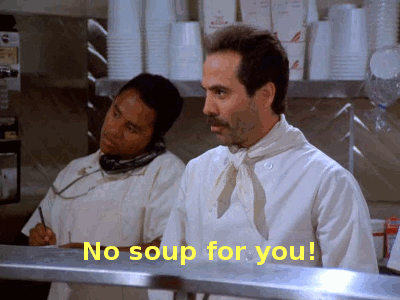 You don't want to be cut off from the next block party –Jill's brownies are what dreams are made of.
3. People can show an extreme amount of compassion for a lost mouse, but park in their spot and…
may God have mercy on your soul.
4. No one likes liberals, speeding, barking dogs, unidentified sounds, teenagers, racists, people who call other people racists, HOAs, or communists.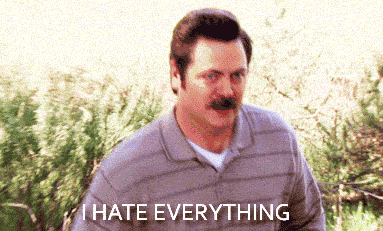 Shout out to anyone who even knew communists were still a thing.
5. Your parents were savages.
Having to wait until the news reported on things or until the nosy neighbor got around to physically stopping by the house and updating them on gossip must've been agonizing. With an active and engaged neighborhood group, an ambulance can speed through and you will immediately know the who, what, when, where, why, and how of the person in danger with as much accuracy as the 911 dispatcher who took the call in the first place. Probably even more. And there may be photos.
6. On the bright side, you don't have to be lonely.
Neighborhood groups are a great way to make new friends. You can easily set up play dates, find someone to walk with, connect with the other bulldog owners nearby, anything you're interested in doing with someone else without having to leave your hood can probably be arranged.
7. People are crazier than their daytime yards let on.
As in bona fide, needs medical attention nuts but somehow doesn't have a crack house lawn situation to give them away. Personally, I appreciate the virtual heads up as it's so much easier than the days of actually sitting in your yard under the cloak of darkness, spying on your neighbors as they bury bodies in their yard Klopeck style.
8. In your most desperate times, neighborhood Facebook groups may allow you to discover that the best handyman in the state actually lives in your hood.
And, even if he doesn't your neighbors are a wonderful resource for finding things like gardeners, plumbers, roofers, and the like. They're even the best way to find a babysitter. Or to find out whose kids you wouldn't leave your fish with.
9. Sometimes people forget that the people they are talking crap about chatting with might also be members of the group.
And then friendship breaks up, and turf wars begin, and next thing you know you're in your street with your leather jacket and your switch blade having a dance battle versus your 57 year old neighbor who used to be your son's English teacher while your kids look on in horror. Ok, there probably won't be any switchblades.
10. The anonymity of the Internet is not a thing here.
Because you know every one in the group either personally or via a friend of a friend. That should make them more cautious about what they say. Speaking from experience here, I'm gonna say it doesn't always.
11. You find yourself creeping around your hood trying to surreptitiously match people to their avatars.
12. And when you do…
13. Neighborhood group yard sales are what's up!
They may one day even entirely replace Craigslist. Well, maybe not for the freaky come-to-my-house-and-dance-in-a-bear-suit-while-I-watch solicitations, but for buying and selling normal things normal people like? Totally!
14. You can use neighborhood Facebook groups almost the same way as Google.
Because instead of Googling "menu for Chinese restaurant" you could just go into your neighborhood group and say, "Does anyone have the menu for the local Chinese food restaurant?" Someone will post it for you and someone will remind you that you could've Googled that. If you're good with waiting for a useful response and being shamed, then go for it. Personally, I think Googling most of that stuff is just quicker and less painful.
15. Facebook is not real life.
Although sometimes it feels like it's too real.
Disclosure: Dear Neighbors, this is a humor post. Don't freak out about it, I don't think all of you are crazy just some of you and I love where I live. Thank you for being good sports about this, we both know there's some truth to it.